Ned Jacobs is both an educator and serial entrepreneur having formed and managed seven businesses in his 45 year career.  
Early on he was a Headmaster of a private school in Los Angeles that included many enrichment programs but most popular with the students/parents was the school's music/drama programs. 
Later he worked for the Kaplan Educational Centers as their National Director of University Partnerships where he brought funding to develop student leadership & other fun activities to the student body of many colleges/universities in US.  Ned "retired" in 2010 but quickly turned to volunteer board work, fund raising and event management.  
He and his wife, Tina, moved to Santa Fe in 2013 after opening an Allstate insurance agency.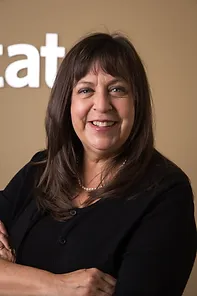 Tina Quezada Jacobs
Tina Quezada Jacobs owns and manages the Allstate family business in Santa Fe, which was established in 2013.  Tina educates clients on simple insurance coverage strategies to help families leverage lower premiums through discounts. She uses lots of humor, fun and is known to pop quiz her clients after reviews.
She has successfully led the Quezada Jacobs Agency to be the only PREMIER Allstate Agency in Santa Fe. Tina was born in Mexico to her single mother, Carolina and is bilingual. she has worked in education for over 20 years. She learned to balance family, work, and education. Tina has a graduate degree in Counseling Psychology.
Tina enjoys beating her husband Ned on the tennis court, gardening, caring for her two dogs (Kai Kai and Pepino) as well as cooking Mexican food.  She thrives to make insurance easy to understand for everyone.
Chris is a licensed Property & Casualty and Life & Health agent in New Mexico. He has 10 years of insurance experience. He specializes in commercial policies, personal protection, and service.
He has a detail-oriented approach which has helped lead the agency to success. He provides thorough and efficient solutions to client's needs and issues while educating them about their coverages. He strives to provide exceptional insurance service in Santa Fe.
Working together with our family he has led the way to achieve 3 years of Allstate honor-ring awards placing the agency in the top Premiere level of all agents in the country.
Get Started With Jacobs Family Insurance
Use this simple form to contact us by email. Or, visit our Santa Fe office on St. Francis Drive. Feel free to call us — we pick up our own phones, call back when we say and always keep you and your needs top of mind.