Let Our Family Take Care of Your Family
We're Santa Fe's Local Leader in Auto, Home, Life and Business Insurance
For more than a decade, the Jacobs Family has been part of the Allstate Family providing top-notch guidance, advice and answers to Santa Fe's questions about its insurance needs. Let us help you with a competitive quote from a team that genuinely cares about you and our community.
Get Started With Jacobs Family Insurance
Watch the Full Video With Sound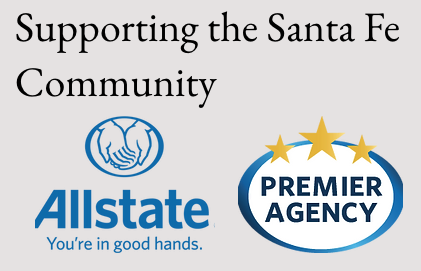 If you're looking for the kind of relationship with your insurance agent that includes highly competitive pricing, unshakable reliability and the personal attention that comes by working with a neighbor, then, please, reach out to our family and learn how we can serve yours. We support the efforts of the following organizations because the support Santa Fe and its surrounding communities.
Get Started With Jacobs Family Insurance
Use this simple form to contact us by email. Or, visit our Santa Fe office on St. Francis Drive. Feel free to call us — we pick up our own phones, call back when we say and always keep you and your needs top of mind.